Enhanced and Basic Microdermabrasion
Microdermabrasion is a treatment process that exfoliates the skin. Brighter and more radiant skin follows. Skincare uses the diamond tip machine to safely and gently polish the skin.
The ENHANCED MICRODERMABRASION is the deluxe treatment of choice. This treatment includes microdermabrasion, gentle peel, mask, facial massage, steaming process, vitamin application, moisturizing and sun block (approximately 1 hour for this treatment).
The BASIC MICRODERMABRASION treatment includes microdermabrasion process, vitamin application, moisturizing and sun block (approximately 30 minutes for this treatment).
Chemical Peels (Depending on your individual needs)
Chemical peels: medically safe and effective to reduce fine lines over time, smooth and even skin texture and tone. Exfoliates skin and rejuvenates healthy skin. A series is usually necessary!
• PCA peels
• Jessner peels
• TCA peels
• Glycolic Peels
Schlerotherapy (Treatment for Spider Veins)
Schlerotherapy involves injecting a solution into the spider vein causing it to close and gradually disappear.
Intense Pulsed Light/Laser Treatments (for hair removal, spider veins, facial capillaries, "sun spot" removal, photofacials)
Intense Pulse Light (IPL) treatment with Palomar Medilux treats the following unwanted conditions:
• Hair
• Facial capillaries
• Redness
• Hyper-pigmentation (sun spots)
BOTOX® is a safe and effective procedure for eliminating fine lines and wrinkles.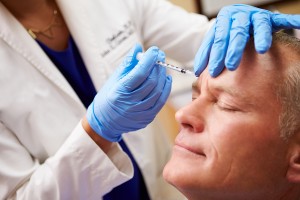 Botox is most effective for wrinkles in the frown area, forehead and crows feet. Our pricing is a per unit charge, based on the amount you need to achieve an excellent correction. Please call for current pricing.

DYSPORT® is a prescription injection that provides relaxation to the frown area between the eyebrows.
Other areas that can be treated include: crows feet and the forehead. A full or partial correction can be obtained. This will be discussed at the time of your consultation. Dysport has been available in the USA for over 2 years. Developed in the United Kingdom in the early 1990's, Dysport has seen increased use in more and more countries. The average cost of one treated area is $200.00 to 250.00 (depending on the strength of the muscle group).
RESTYLANE® is a wrinkle filler made of synthetic hyaluronic acid, which adds volume to minimize wrinkles.
Areas of the lip lines, corners of the mouth, cheek lines, and lip enhancement. Please call the office for a personalized consultation.
RADIESSE® is a wrinkle filler for minimizing lines and folds is to replace lost structure with immediate volume.
It works immediately so the results are instant. Once injected, RADIESSE®adds the volume and lift needed to diminish the signs of aging. What makes RADIESSE® truly unique is the ability of the product to act as a scaffold under the skin, providing structure and stimulating your own natural collagen to grow.The production of natural collagen continues for several months, which extends beyond the initial effect of RADIESSE®.Best of all, the natural results are clinically proven to last a year or more in many patients, which means more value from each treatment and long-lasting results.
JUVADERM® is a hyaluronic acid gel that is used to smooth wrinkles and folds.
JUVADERM® the first and only non-surgical hyalauronic acid (HA) filler FDA-approved to instantly smooth moderate to severe wrinkles around your nose and mouth for up to one year with optimal treatment.
PELLEVE®treatments work to stimulate collagen in the skin.
Soften lines. 3-4 treatments recommended, with one treatment every 6 months thereafter to maintain. Excellent choice for the busy professional that does not have time for down time!
REJUVAPEN reduces fine lines & wrinkles.
Tightens. Lifts. Rejuvenates the skin. Improves the appearance of acne scaring. 3 treatments recommended every 6 to 8 weeks. Maintenance is one treatment every six months to keep fibroblasts cells active in producing collagen. Topical numbing is applied prior to a treatment and down time consists of 1 to 3 days.
Skincare Product Lines carried by Renu Skincare: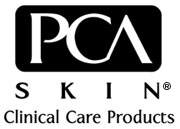 PCA SKIN® has been and continues to be a trusted industry leader in the development of gentle, yet highly effective professional treatments and daily care products for over two decades.
With a team dedicated to serving others, their vision is to improve people's lives;  they set the bar high when it comes to innovative skin care, being acknowledged in prominent medical textbooks as the originator of advanced blended chemical peel formulations.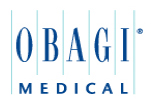 OBAGI® Skincare is just for you if you to battle minor or major sun damage on your face, arms, chest, even the top of your hands!
With continued topical use as recommended by your clinician, you can see amazing results. Call today to see if you're a good candidate for Obagi. It is the #1 prescription strength skincare system. Start transforming your skin today!

SANITAS® means good health in Latin and that is exactly what SANITAS® products do: create healthy skin by enabling cellular processes at the deepest tissue levels.
SANITAS® Skin Care Products are designed to help treat common skin disorders, returning skin to its normal, healthy state. The skin grows and regenerates through proper nutrition and supplementation. SANITAS® Products are formulated, manufactured and distributed from their corporate offices located in the foothills of beautiful Boulder, Colorado.